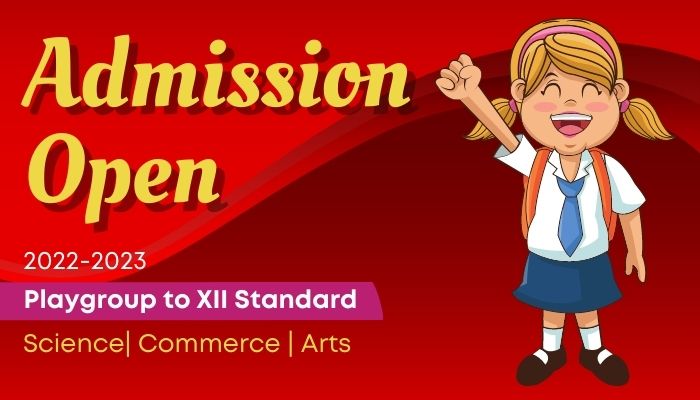 Admission Open for Session 2023-24 at VSI International School Jaipur
School Admission 2023-24 Jaipur in VSI International School is now open! VSI International has been emerged out as the Best School in Jaipur and has also been awarded the Rajasthan Education Excellence Award 2017 awarded by our honorable Education Minister Shri Vasudev Devnani and Mrs. Smita Bansal. In a very short span, VSI International has proven itself as the best English Medium School in Jaipur featuring with all the necessary facilities and impressive infrastructure beside top-class education.
VSI International is aiming to provide an excellent education to its students in a friendly and joyful environment by nourishing them with good skills through their roots. The Experienced teachers and cooperative staff nourish their self-confidence which enables the student to dream big and also fulfill them.
VSI International is nurturing students since ….. And built the trust of thousands of parents spotting as the best school in Rajasthan. The school has not limited its students till Jaipur or Rajasthan. It Provides a various national and international platforms to the students from where they can grow and reach the top of the world.
Also Read: Advantages of Private Schools
Why VSI is Best for your child's School Admission 2023-24 in Jaipur
Facilities at VSI International
VSI International is featured with all the necessary facilities which allure the students to come to school and enjoy their education. We are sharing with you some of such facilities. Have a look below –
Playground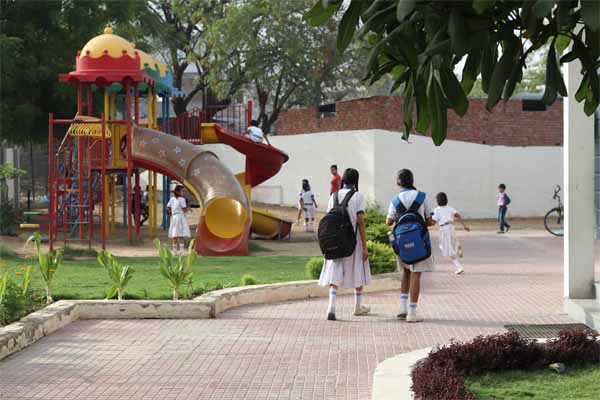 The initial steps of a child are the most crucial steps. It is the best time period where they learn how to grow. The spacious playground of VSI International gives a chance to the students where they can practice until the time they prove themselves to be the best.
Computer Lab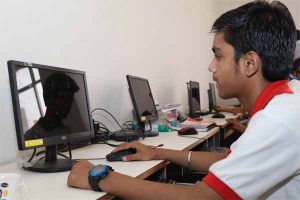 The computer has become the prerequisite for the studies in the modern time. None of us can have sea cond thought in this matter. It is the need of an hour and seeing this requirement VSI International is equipped with a modern computer lab facilitated with all necessary facilities.
Transportation
With the busy life, it has become difficult for most of the parents to drop and receive their child own. As well as seeing the today's atmosphere parents are scared of hiring private vans and auto rickshaws for their kids. Hence VSI International has also provided transportation facilities to the students having air-conditioned buses supported by mobile phones and GPRS with trained and experienced drivers and conductors. Beside this, toddlers are escorted by an attendant and a maid.
Library
The library is the crucial place of the school. A school cannot be complete without a library. VSI International is featured with an air-conditioned well stock library where the students can give wings to their ideas. It is equipped with all types of literature, magazines, comics, newspapers and other eminent books.
Maths Lab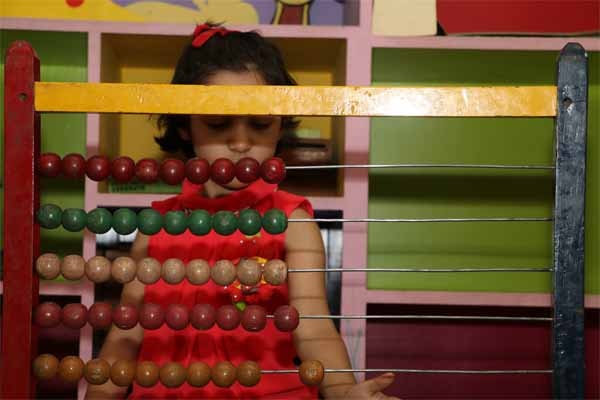 You must have heard about science lab, the computer lab in every school but have you ever heard about Maths Lab before. VSI International does not believe in enhancing only theoretical knowledge but it nurtures students to improve their IQ level. Hence VSI International is facilitated by Maths Labs which gives a space to the natural learners and show their interest and express their opinion.
Smart Classes
Studies prove that students learn and remember the picture knowledge more perfectly in comparison to learning through books and paper. It gives an scope to the students to think beyond their level, beyond their classrooms, books, school etc. It is a complete transformation in the school classrooms. Hence, VSI International has developed smart classes so that students could develop beyond parents expectations.
Activity Room
Everyone has different talent and abilities which needs space to be proven. Might be some students want to choose their career in studies, some in sports, some in music while others in dance etc. Hence, VSI International is also equipped with Activity Room which is featured with plenty of musical instruments, games, and other things where children can learn beside studies.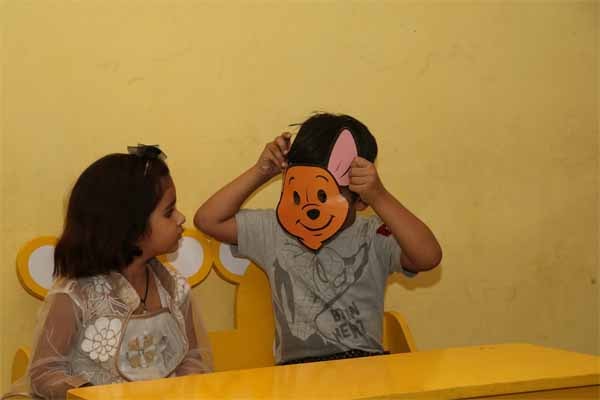 Safety and Security
Every parent is concern about the safety of their kid in this modern time where most of the schools are faced with serious crimes such as bullying, violence, drugs, and many other crimes. Hence, VSI International consider this an important factor and adapted all the safety measures which a school can adopt.
These are just a few facilities which VSI International has been providing. Hope you like this article. For more information regarding school admission 2023-24 in Jaipur drop your query in the comment box or Contact Us!
Tip: Prepare for these Parents Interview Questions before appearing in front of the School principal for your child's admission.
You May also Like to Read: How to Choose a Right School for Your Child in India.