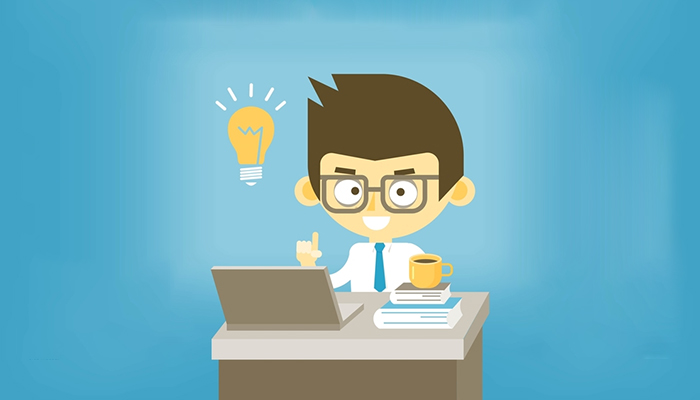 Learning Hacks: Try These Proven Study Hacks With Your Toddlers For Fast Learning
Learning hacks are study hacks or tips that help you, your toddler, or any student to enhance memory, and enable a fast learning process. 
When technology being state-of-the-art, children are finding it very hard to focus and cling to thoughts. Wouldn't you admit??? 
It's not called the age of distraction for no reason! 
Memory is an important part of building a solid bedrock for learning, both in the classroom and beyond. Having a great memory can help your child do finer in school, perform well on tests, and achieve the desired grades. 
But sharp memory skills aren't something that people are born with—these skills develop and upgrade the more they are used. Like any other skill, practice makes perfect. Students also need to learn good habits and be disciplined for a healthy life.
So, here are some easy – breezy hacks to learn that you can try with your toddler round the clock to boost his /her memory and learn the course. 
CREATE MIND MAPS 
Before getting deeper into any topic, first, create a mind map of various ideas and how they relate to each other. Building connections between words and topics help children actively engage with the material and develop a deeper understanding, which is an important part of building up the memory. 
Eg: If you are teaching your child about Jaipur, then try getting answers  
like : 
Mind maps not just helps in recalling the previous knowledge but also generate curiosity amongst children about the topic they would probably be learning more about. 
USE ALL THE SENSES 
The other simple study hack to help students during exams is taking a multisensory approach to learning by using sight, touch, and sound—read aloud, have a conversation, and use props. This easy hack to learn engages your child with the material in more than one way, making it easier to connect with the material and retain it for a longer tenure. 
CRACK INFORMATION INTO SMALLER CHUNKS 
You can easily complete the course with this study hack and tips for the exam. Bite-size amounts of information are easier to remember than tackling a  lot of material at once. Start small with the basics and build comprehension from there. Organize the information with headings, lists,  and colors to make it easier for your child to recall later. 
LET YOUR CHILD TEACH YOU 
This is one of the proven learning hacks. Motivate your child to explain the information he or she is learning to you (or a sibling or friend). Make it a challenge to see how much he or she can remember. Then go back and review any of the material your child was unsure about. This practice will not only boost up their memory but would also encourage peer teaching, public speaking.  Try saying them kind words also during this time.
ENCOURAGE YOUR CHILD TO MAKE HIS OR HER OWN  EXAMPLES 
When your child creates his or her own examples by relating them to his or her personal experiences, it makes processing the material much easier.  Connecting material in meaningful and simple learning hacks helps your child remember the information. Nowadays, good primary schools organize camps for students who study in class 3rd, 4th or 5th. We recommend sending your kids to such summer camps with their classmates to groom their personalities.
PROMOTE ACTIVE LEARNING BY COUNTING THEIR OPINIONS 
Make learning more engaging for your child by having discussions about different topics, asking your child what he or she thinks. This extraordinary hack to study gives them a sense of being a part of healthy conversations. The learning tip encourages students to keep the information in their minds long enough to answer questions about it, helping them develop critical thinking skills while improving memory power. 
HONE CONCENTRATION WITH RHYMES AND SONGS
Help your child make a rhyme, poem, or song from the information he or she is learning. Our brains are wired to remember music and patterns, so using music or rhymes can help your child improve his or her memory and recall. This hack is one of the most successful shortcuts to learn long answers.  If you're sending your toddler to preschool, make sure the curriculum emphasizes reading books. 
RETAIN INFORMATION WITH SCREEN FREE GAMES  
This is one of the most valuable learning hacks for all students who are doing online classes.  A child's brain is constantly absorbing new information and at times this could get overwhelming. Knowing how to retain the right amount of information is an art and such memory tricks and games help in the process. 
Here are some really fun, really challenging, and really interesting screen-free memory games for the kinaesthetic learners: 
⮚ Coin Match 
⮚ Card Match (Could be with numbers, animals, or shapes depending  on the age) 
⮚ Storyboard creation and Sequence 
⮚ Sound Chain of Chinese Whispers 
⮚ Simon Says 
⮚ Tongue Twisters
We hope this blog will help you understand the real causes of problems while handling a toddler, teenager, or adolescent. VSI International School in Jaipur is one of the best English medium schools in Jaipur, which works towards students' complete growth. We have been sharing many other relevant thoughts with parents and students through our blogs. If you have anything to ask regarding your child's education, contact us.