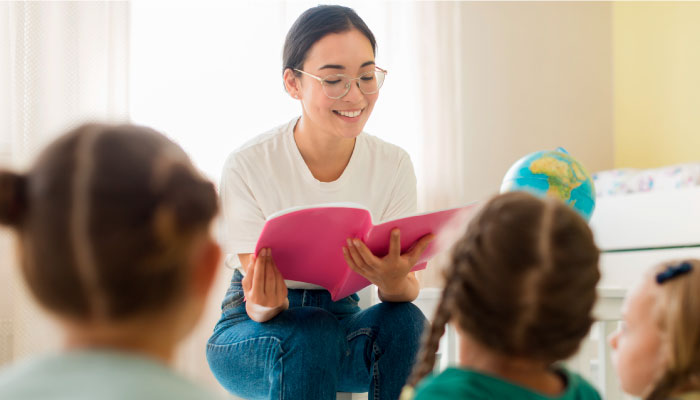 How to Teach Kids to Read: 5 Simple Ways
Teaching toddlers or young boy and girl to read is arduous work. One must know how to teach kids of adeto read in engaging and effective way. Parents or guardians never figure out the way of how to make their kids read the books, stories, books, textbooks with fluency and at the same time comprehend it properly.
The prevailing myth is that student can learn to read on their own or is very easy and anyone can do it. But the fact is, reading books is one of the difficult process and needs appropriate skills, abilities and systems, like phonics (knowing the connection among letters and sounds) and phonemic awareness,etc.
Fortunately, although learning itself is very complex, the steps taken to develop these abilities are genuinely basic and straightforward. In order to teach kids and make reading a positive and enjoyable experience for kids, VSI International School has mentioned some strategies below.
The Rajasthan Education Excellence "the Emerging School of the Year" has awarded VSI International School in Jaipur in back 2017. The motive of the school is to develop every student mentally and physically strong. The school shares learning hacks not only to students but amazing parenting tips too.
Parents should always give time to their children and must teach them kind words and basic manners, as this is one of the major literacy activities for preschoolers.
Also, VSI International School in Jaipur is the second home for the children.
5 Simple Ways to Teach your Kid at Home
Given below are the strategies that will help you to teach your kids how to read at home.
Build Phonemic Awareness Through Songs and Nursery Poems
Kid's poems and nursery rhymes are very enjoyable. Parents can use technology to make kids learn. The poem's rhythm help kids to focus on the sound. As a result, helps them to learn easily. It is one of the best ways to build phonemic awareness and develop skills.
Another best way is to clap in a rhythm together and recite songs in front of kids. And this engaging and playful activity helps the kid to grasp the reading skills and promotes easy learning.
Make Word Cards for Easy Reading
For this activity, you have to cut out the paper with words written on it. Ask your kid to select one card, and read out the word. As a result, this will help your kid to learn the words easily. Though this is a very simple activity, you need to pre-work before conducting this activity.
This will also help your kid in learning phonics, and they will start focusing on how to pronounce each letter. This activity is one of the best learning hacks for kids.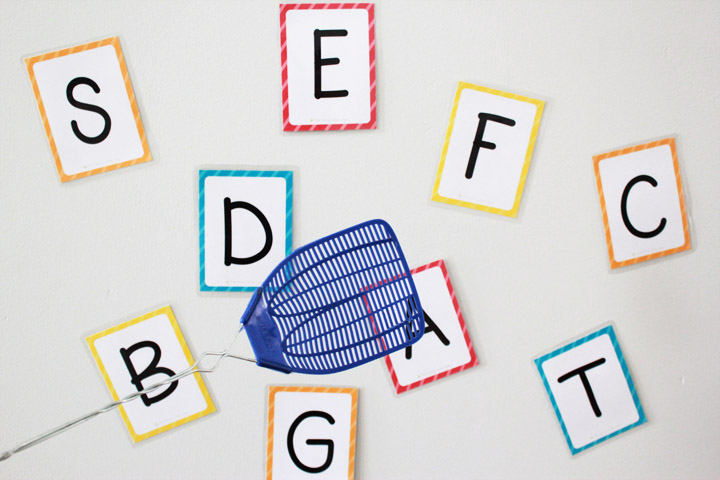 Try to Engage Your Kid in Print-Rich Environment
Print-rich environment means surroundings with letters, words, pictures, etc. When kinds continuously see words in the environment (through posters, charts, labels, books, etc.) they start connecting to those words. To make them learn faster, ask your kid to read out the words and letters, ask to tell different words from the same letter, what letter comes after or before, rhyming words, and so on. Make your kids read good books so that they learn new things. Also, reading books will develop good habits in kids.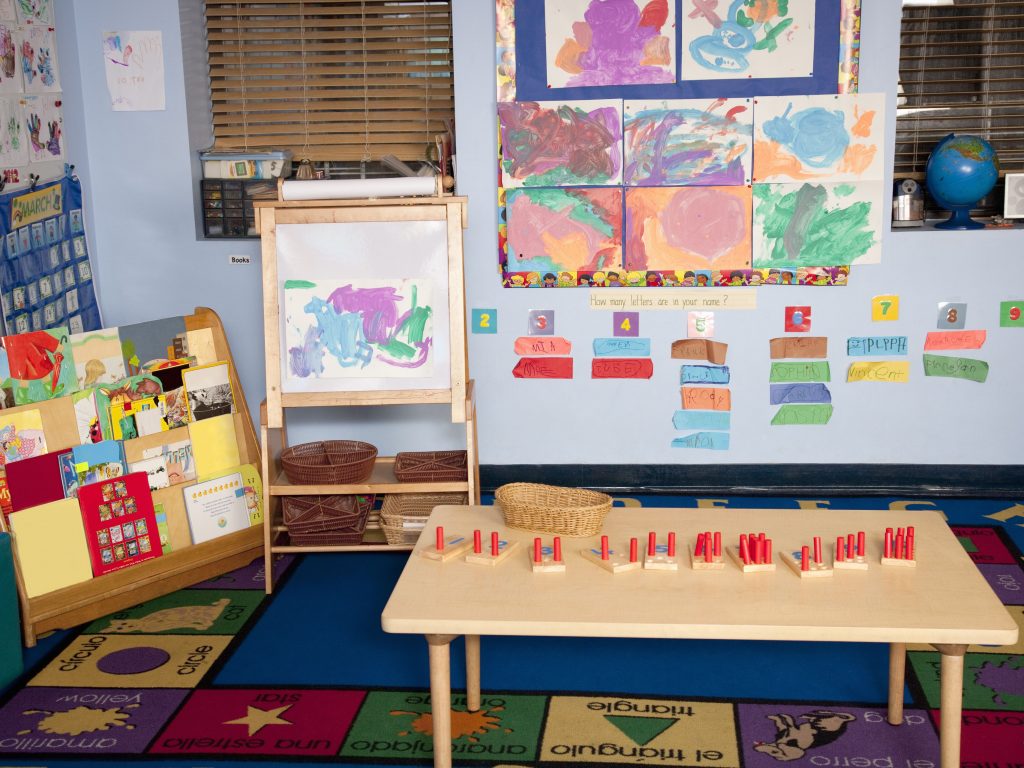 Play Word Games with your Kid
For continuous skill development in your kid, play basic word games with them. These games will help your kid to learn to listen, identify words, and improve pronunciation while reading and is one of the fun activity for kids For example, ask words with any letter, what comes after a letter, a word starts with which letter, ends with which letter, and so on.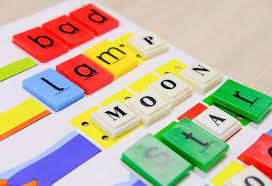 Basic Skills Required to Teach a Kid To Read
Teaching a kid to read requires various skills. Sending your kids to playschool can help your kids to learn these skills. The basic 5 components you must teach your kid are as follow:
Phonemic awareness – this is the ability to change the word to different words with similar pronunciations.
Phonics– helps a kid to recognize the same word with a similar connection.
Vocabulary– it teaches a kid the meaning of different words and their sound
Reading comprehension– this helps to learn the meaning of a storybook or any informative books.
Fluency– This helps students to easily speak the word with fluency and accuracy.
Take Away of the Blog
In conclusion, the given above top 5 simple ways to know how to teach kids to read at home will be very helpful. You just need to follow these strategies to make your kid's smarter at an early age.
We hope this article will be very resourceful to you as well as to your kid. VSI International School is the best English Medium school in Jaipur. Their main intention is to help each child to increase their knowledge in an efficient manner for a better future.
There are many other useful blogs for students as well as for parents. Contact us for further queries.