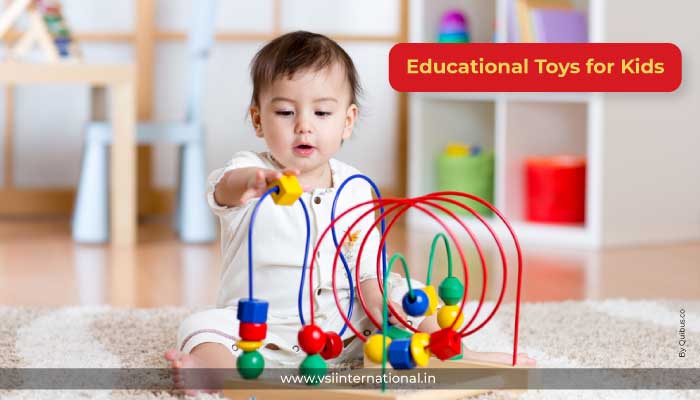 Educational Toys for Kids to Make Them Learn
Educational Toys are the first thing a child is introduced for fun and entertainment when they turn 3 years old and ready to understand things. If you choose toys wisely for your child, you can add learnings in his fun and it can make him smarter. Here we have listed some Educational toys for 3 years and above old child through which your child will learn about colors, shapes, letters and other skills such as construction tracks. You can follow your child interest as well which will help you to know about his hobby also. Some of the best learning and Educational toys which are available in the market are:-
Educational Toys For A 3-Year-Old Toddler
A 3-year-Old Toddler likes to do more fun as compared to earlier. But their fun can be silly and terrible also. Obviously, a 3-year-old baby is unpredictable but they are the one for whom even a heap of toys seems less.
Choosing toys for 3-year-Old Toddler can be hard so we have listed some of the special toys for them-
#1 Art Case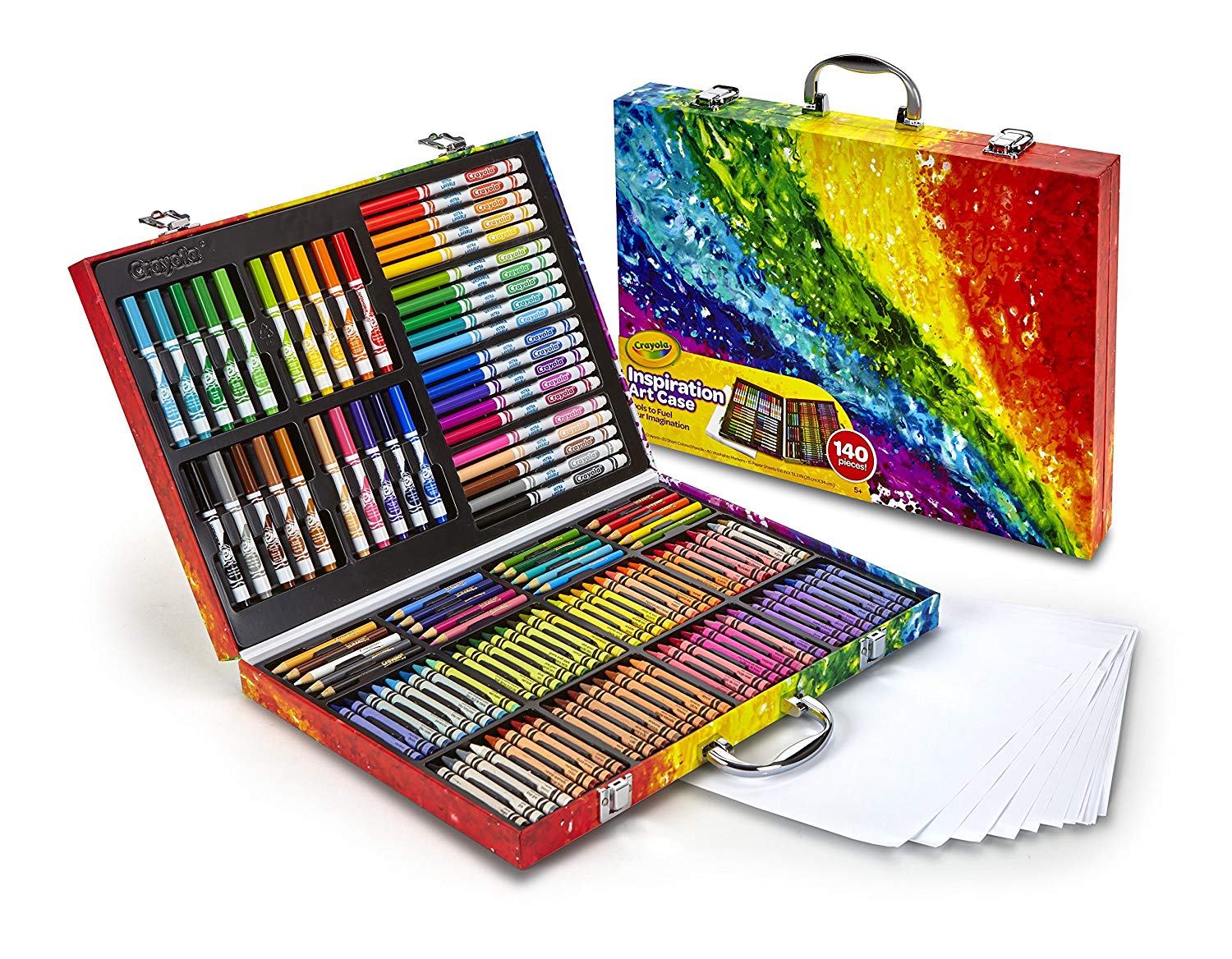 Art case is consist of crayons, pencil, washable markers and even papers. This special set will set skill of drawing and coloring among them. This will give them space where they can draw their imaginations on the paper. As kids love colorful things, hence, they will love this it as well.
#2 Education Construction Engineering Set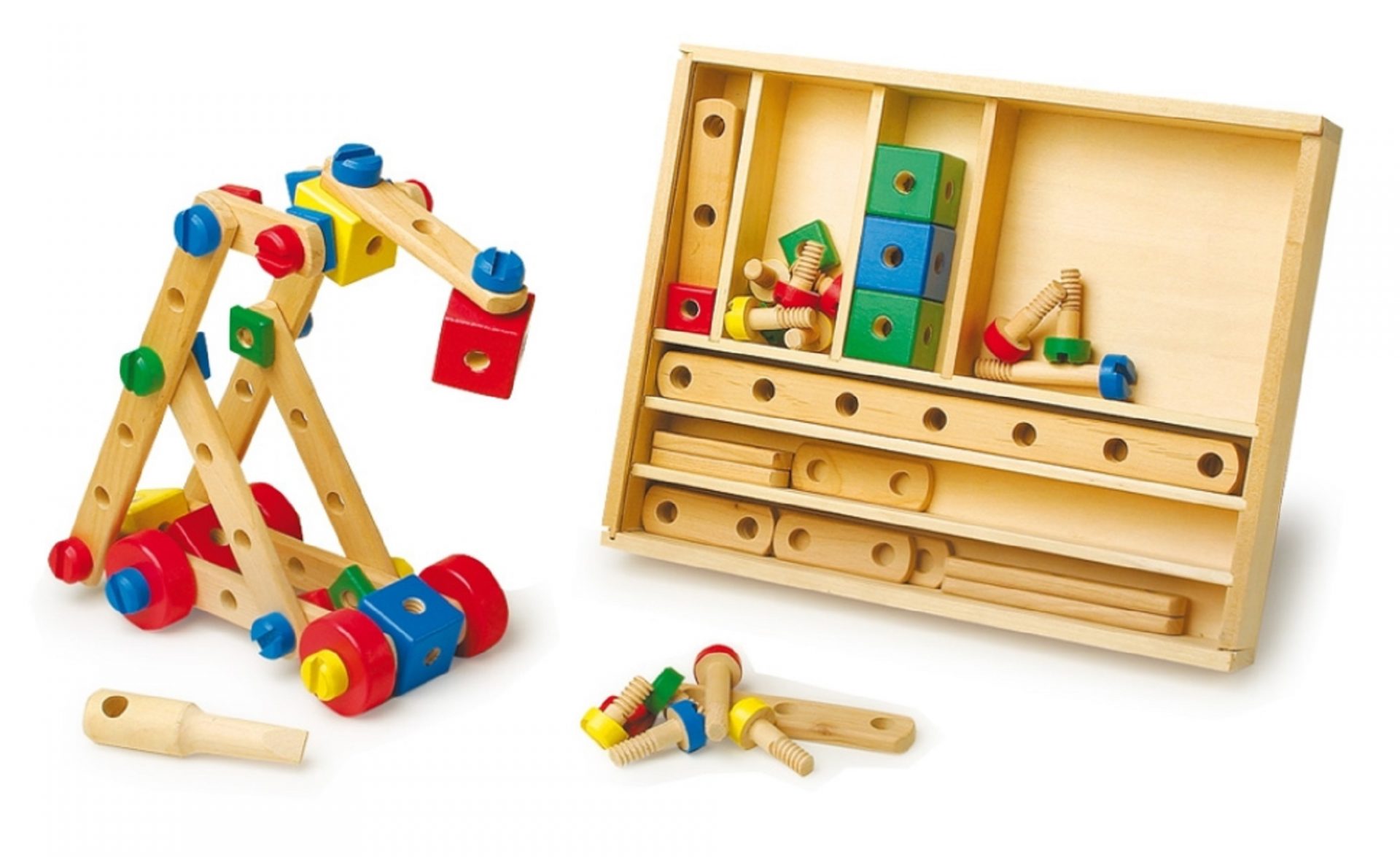 From this Educational toy, your child will know about shapes and learn creativity. See what your child create himself. Let him use this set as rough as he can.
#3 Music Keyboard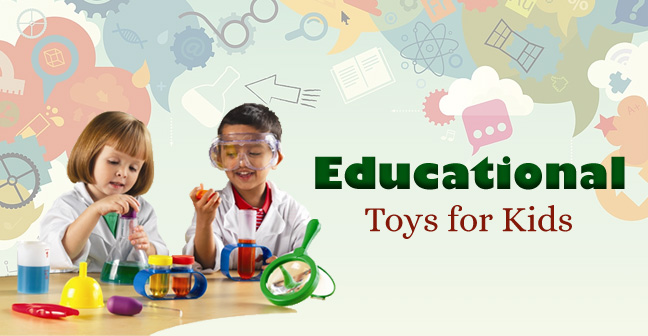 A musical keyboard helps your child to learn music. The keyboard for kids also has pre-recorded music like rhymes which your child can play and learn easily in a fun way. Some keyboards also have mike with them in which your kid can sing also.
#4 Toddler Golf Kit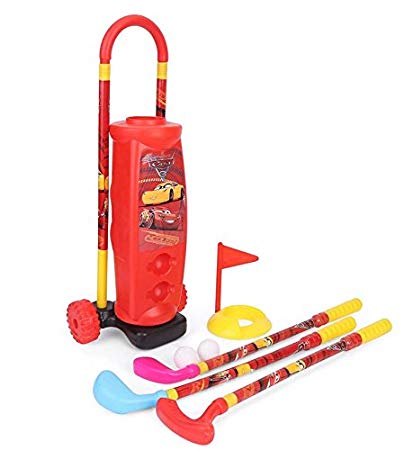 This can be another surprising Educational toy for them. Teach them how to goal so that they understand the meaning of it. As it is made up of plastic, it will be safe for them.
#5 A Stuffed Toy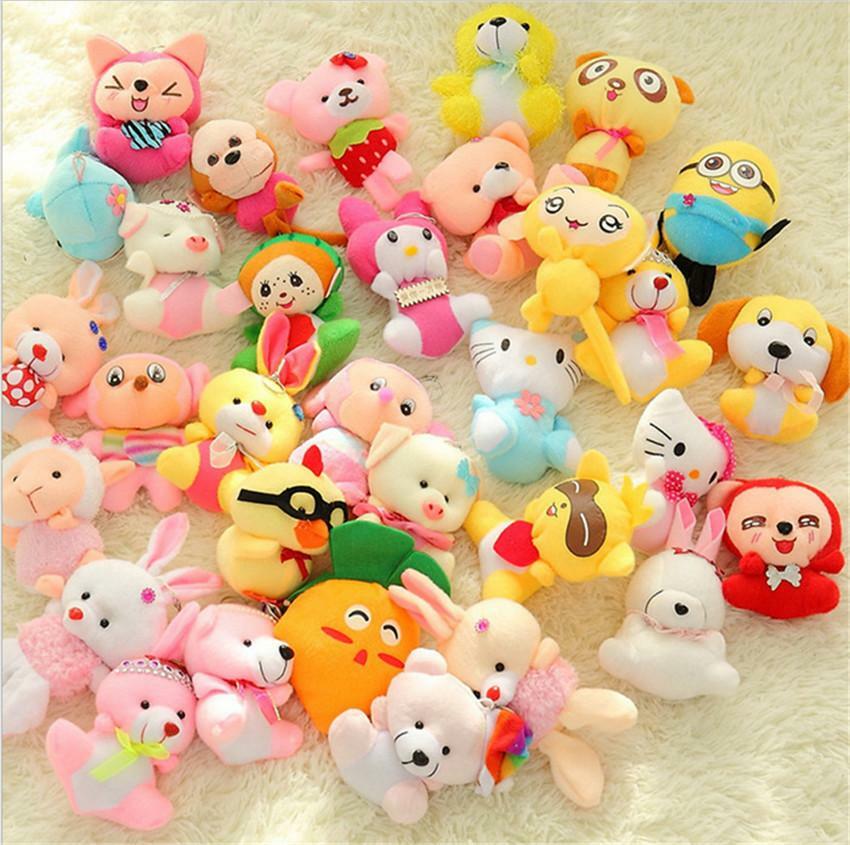 Even young people love stuffed toys. Give it to your child and name it and introduce your child with his first friend. A stuffed toy can act as an Educational toy for a 3-year toddler helps him to learn friendship and love.
Also Read: Importance of Sports in School
Toys for 4-5 Year Child
When your child is ready to move to his school, his taste in toys also may change. Now, they have an opinion as well, there are many things which will be counted in their favorite things such as their favorite song, food, cartoon character and even their superstar. Hence, now you need to gift them toys according to their choice. Here are some Educational toys for kids which they'll surely like.
#1 Solar System Floor Puzzle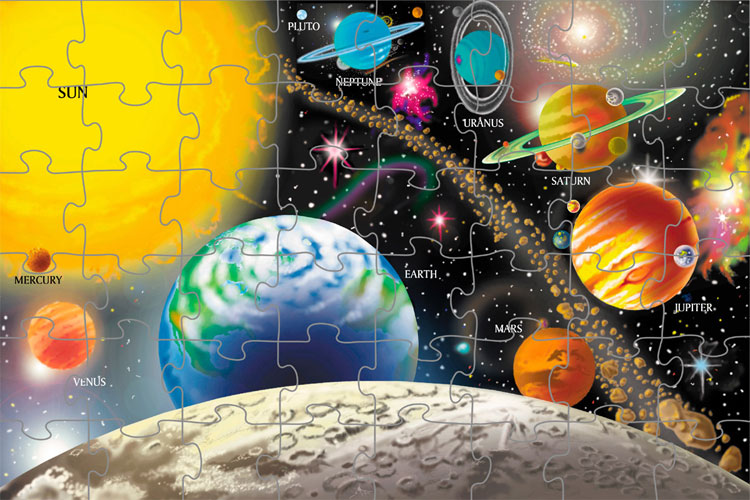 Solar System Floor Puzzle is a puzzle which helps understanding Solar System to your kid. It helps to understand spatial tasks and that correlates with mathematical ability. Let your child solve the puzzle himself and direct them what to do.
#2 Village Building Blocks Set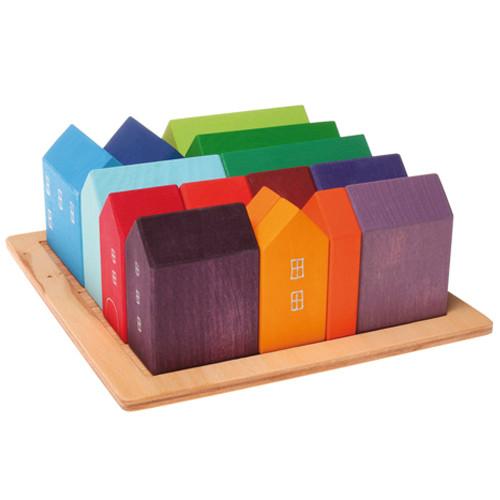 It let your kid construct village himself. This Educational toy will teach your kid how to arrange the things and utilize the space properly. A village Building Block comes with 15 colorful building with painted windows, doors etc in a wooden tray.
#3 Animal Planet- Wild Animal Set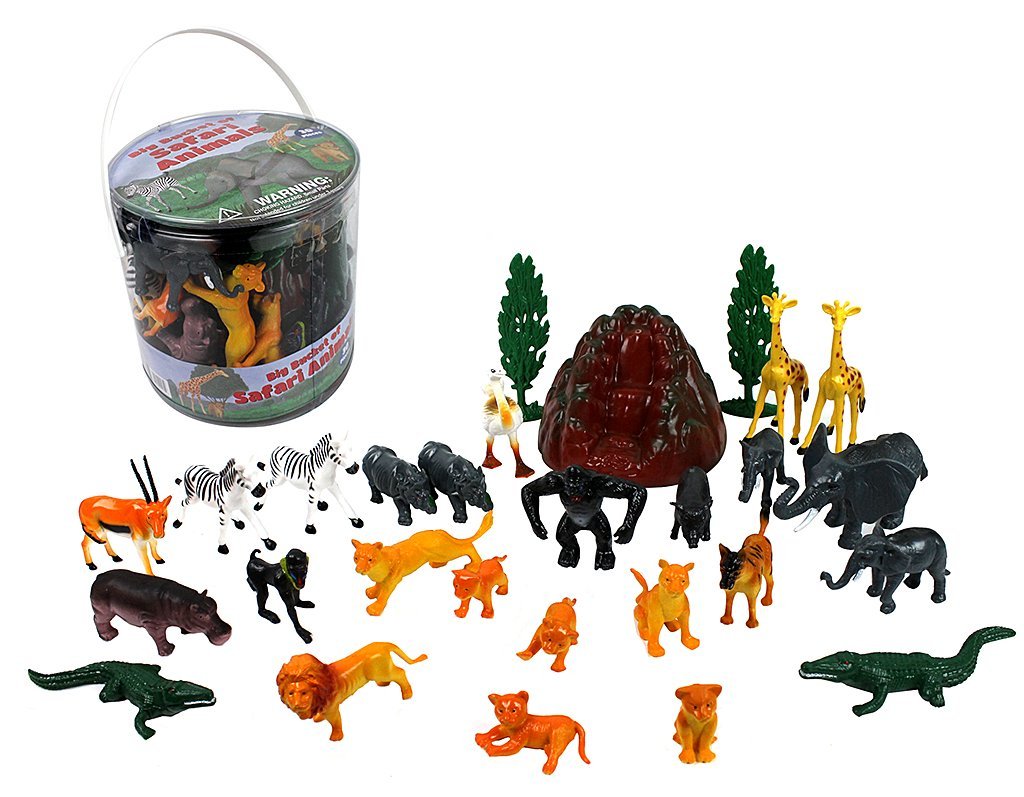 This would be one of the best gifts for your child to learn as it will teach and entertain the child at the same time. Give this set to your child and teach him about every animal in it. The set comes with 20 different animals with a carry box. A perfect Educational toy for kids, which will ake them learn alot!
#4 Binoculars
Help your little spy catch the thieves and criminals from this Binoculars Educational Toy. It encourages child's observation skills and increases his concentration also. You can gift this product to your 5 years old casually on any day.
#5 Playing Clay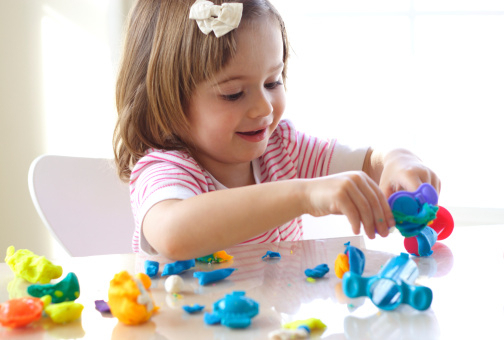 It is also called play-doh with which kids can play and give shape to their imaginations. The clays don't adhere with hands or skin and safe for playing purpose. Kids can create so many things with such clay. This Educational toy will let them think beyond their classes and books. Moulding clay is an amazing educational toy for kids. 
#6 Activity Book
The activity book does not only contain drawing part but it has much more things which help to pull out the creativity and different skills of your child. It's very much learning and amusing too.
#7 Play Tent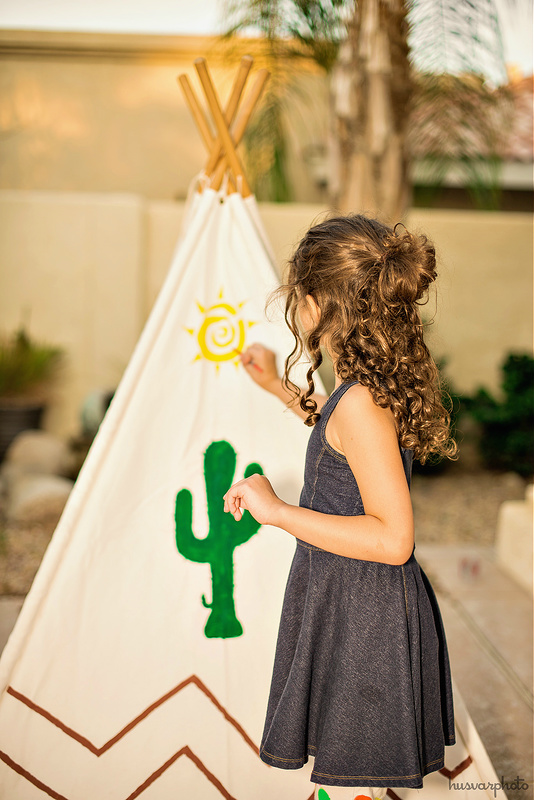 Play tent will give your 5-year-old baby his own private space. You can place this tent even inside the room. Make your kid arrange his home himself and learn to be responsible. The tent comes in monochrome, so he/she can paint his house in his own way. The play tent is light weighted and easy to fold. So, you would not feel any load.
The lists have no end but these were the Educational toys which really help your child in learning things. However, you can also buy a play-doh kit, scratch magic art book, workbench playset, explorer kit etc. which also help make them learn.
Make sure that the gifts match your child's interest. These toys will definitely teach something to your child. Write your review of these toys and let us know which was best for your kid!
VSI International School, the best school in Jaipur, is the perfect choice for your child's education. We provide quality education in a nurturing environment.
Also Read: Stranger Danger tips Which You Must Teach Your Kid