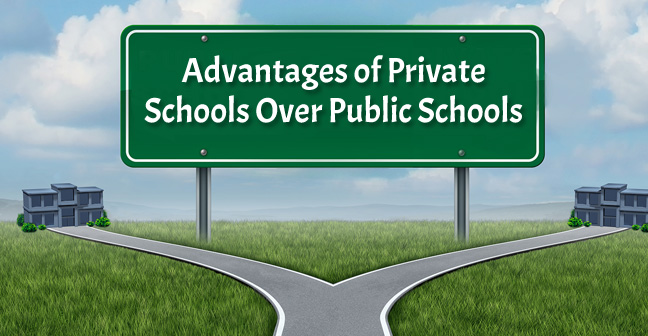 Advantages of Private Schools Over Public Schools
There will be a debate on advantages of Private Schools, why private schools are better than government schools etc since a long time, Choosing a better school is the first and important job of parents towards the career of the child. A better school can take him to the path of success and vice versa so it's a big responsibility. Parents often seem to confuse between Private and Government schools.
Parents generally choose the public school because of its low fee structure and easy admission process but don't you think that you are playing with your child's future? Possibly, you have completed your schooling from some Govt. School but time has been changed. Competition is higher, studying pattern is tougher and reservation is playing games with us in the form of Government teachers.
If you still think that Public schools can beat the Private schools then so sorry, read this article because this will going to change your mentality why private schools are better than public schools. Here we are sharing few benefits of Private schools.
Few Advantages of Private Schools
Teacher and Students Ratio
Public schools seem to adjust a large number of students in a single class which is impossible to handle by a single teacher. Every student needs attention or needs to be focused so that he could grow. Hence, an ideal Teacher-Student ratio has been set by the experts which says that one teacher can handle only that much students at a time.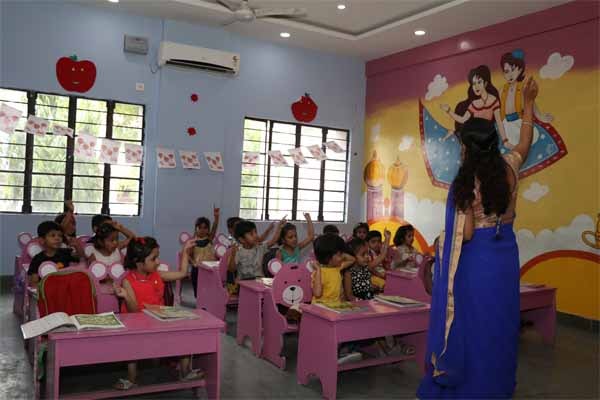 The best advantage of Private schools is that Private Schools consider this ratio and each and every student gets full attention with the teacher. Hence, they are considered better.
Smart Classes and Infrastructure
You might be thinking that how does smart classes or infrastructure affects child growth, its development. Most of the time our grandparents use to say that space does not matter, what matters is actually the dedication to learn and grow.
But, Environment is equally important when you are learning. Large classrooms with a pleasant temperature, necessary lights, pure water, electricity, medical services, Internet services etc. gives a comfort to stay at the school.
Besides, libraries, science lab, computer lab, playgrounds, necessary activity rooms help in developing the child in other curricular activities along with excellent education.
Its help your child to focus and today smart classes are the biggest advantages of private schools in making the students learn while playing. They create such a beautiful environment which allures the children towards the private school. Unlike the old students, today students love to come to school and engage with other students.
Due to this advantage of Private Schools, students give full 100% attendance.
Global Platform
The most important benefit of Private schools is that most of the private school organize national and international programs which help students to introduce to the global world and understand their requirement. They also organize advanced placement or International Baccalaureate etc educational programs which gives an opportunity to increase their level of understanding and also grow in a much better way.
Private schools generally seem to compete with the other schools in this modern era, thus gain a good reputation on the global platform. However, no such programs take place in the public school which is a disadvantage of public schools and a major advantage of Private schools.
Experienced and Qualified Teachers
As you know, how Govt schools hire teachers. Most of the teachers appointed are not qualified as well as not experienced. Unlike public schools, private schools appoint well educated and experienced teachers. In private schools teachers are promoted on the basis of their performance hence they are completely dedicated to their work.
Extra Curricular Activities
Today, extracurricular activities are considered equally important with the education. Hence, private schools train their students in other curricular activities besides education like football, badminton, tennis, volleyball etc. Public schools do not focus on other such activities.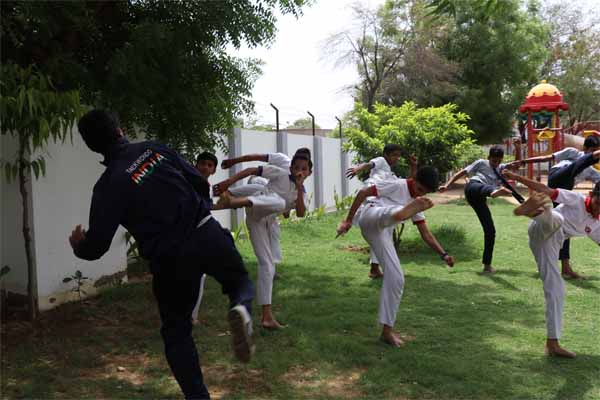 Thus, parents who want the overall development of their child make sure to take admission in some private school that has all such facilities and one of the Best School in Jaipur which focuses on all of these points to give a proper mental, physical and educational growth to your child.